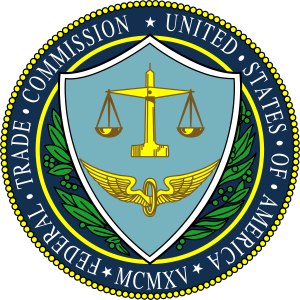 Found an interesting article on WIVB Channel 4 News in Buffalo, NY. In the article, they interviewed and have a few quotes from Bikrum Bandy, who is theDo Not Call Program Coordinator at the Federal Trade Commission. Bikrum has a few nice quotes about the FTC and their ability to stem the tide of illegal telemarketing.
One of the best quotes from Bikrum Bandy is about the 'staggering' number of complaints. "We don't have the manpower, the resources, to respond to each of those complaints individually or to even investigate them all," he admits.
We don't have the manpower, the resources, to respond to each of those complaints individually or to even investigate them all

– Birkum Bandy, FTC
Other admissions Bikrum admits is there are "tons"of organizations that are violating the Telemarketing rules. The FTC is simply out-numbered. While the laws are in place, there simply isn't enough government around to do enforcement. Statistics quoted in the article are over 200,000 complaints every month (19 million since 2004), yet the FTC stepped in against an organization only 112 times. So only the bigger ones (like "Rachel" from "Card Services") ever get caught and punished. However, judging from the comments in the article, "Rachel" is back again. So enforcement still isn't effective.
Birkum Bandy also believes that same technology the Telemarketers are using, could stop the calls. He thinks technology will help us more than enforcement. However, I think he's short sighted in this respect. Telemarketing has been in place for quite a while. After all, the Telephone Consumer Protection Act was originally from 1991, nearly 25 years ago, yet Telemarketers are possibly more common and prosperous than ever. And it'sbecause of technology, not despite it.
The article continues with discussion of "No More Robo" by Aaron Foss, which won the FTC "anti-telemarketing" prize. Unfortunately, at the time of the article, only Verizon FIOS and Time Warner customers could take advantage of it. And in the comments, someone who signed up for it still continues to get telemarketing calls. Nothing against NoMoreRobo, but it's essentially a Real-Time Blacklist (like those used to protect against E-Mail Spam, and has limitations) and only works for part of the populationwho knows about it. While this does some for the more knowledgeable in the population, it does little to nothing for those who are not on a phone services that can use it, don't know about it, or are most likely to be a victim of a telemarketing scam.
So, we have direct testimony that the government can't help us. Technology is insufficient to stop the problem as the counter-measure/counter-counter-measures war escalates. This leaves me. This leaves you. This leaves us with Tormenting Telemarketers. We have to help ourselves. We have to crowd-source the solution. It's the only method that exploits their weakest spot with the greater strengthof our numbers – time. In order to make money, they have to sell their product. Which means talking to potential customers. And if they are talking to a dead lead, they make no money. Worse, the call they couldn't take because they were talking to you might have been one of the sales they needed to turn a profit that day. That's why they switched to robocalling, so a super cheap computer could spend the time catching the hang-ups, and do the initial 'qualification' to save that critical, limited resource of the agents time. Turn the tables, talk to them. Only when there is no more profit will they stop.
Now, I think you should still sent reports to the FTC, as this still aids them in trends and up-coming scams. And the best way to get as much information to the FTC as to who/what is behind the calls is to pick up the phone, and play along until they give you additional information. I'd also recommend that you check out 800Notes.comas a source of information as to who/what your telemarketing calls are.