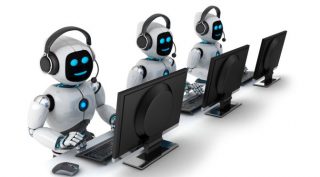 A couple of weeks ago, I was invited to go to a gathering of people that go after Telemarketers – directly. Forget the FTC, forget the Do-Not-Call list, forget the DMA. There were a couple of dozen people there, as well as a news from from a local TV station (CBS 11 DFW).
Folks, this is real. This is what we need to do. Many telemarketers ignore the DNC because the risk of any liability is very small. The FTC often drops their fines to small numbers "based on ability to pay", furthering the lack of damages to these people.
So, if you can't stop them, SUE THEM! Robocalls.cash can show you how to do it. Answer the phone. Talk to these people. Find out information about them. Then fill out and send the sample Demand Letters to these companies. If they balk, take them to court.
From the people that were there, many had gotten paid from telemarketers. Just from the people in that room, there was about $200,000 in damages received from the couple of dozen people there. And that's just in the Dallas/Ft. Worth area! Some don't pay from demand letters, but some do. Some wait until you file suit against them, then they pay. Very few actually go to court, since they have a slim chance of winning.
How can you start collecting on this? Just get Doc Compton's kit at http://​Robocalls.cash and start answering the robocalls. There's no guarantee you'll make money, but even if you win just 1 $500 – $1,500 settlement, it will be worth the cost.
Who is Doc Compton? Doc Compton is a consumer credit expert. He has gone after many debt collectors who have violated the FDCPA. Seeing that there's a need to also go after these robo calls, and the Telephone Consumer Protection Act (TCPA) allows "Private Right of Action", he's working to help in that space as well. "Private Right of Action" means you don't have to wait for the government to do anything. You can do it, and profit by it, all by yourself.
So, get the kit, answer the calls, gather the information, and start hitting these guys where it hurts – the wallet!