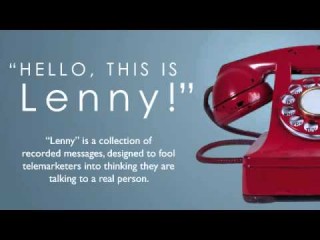 Lenny sometimes has had a few longer calls. However, this one completely blows current record out of the water. This is one that could stand the test of time for years. This is one that's so long, it almost needs a Cliff Notes version. So many ducks.
At 44:33, the telemarketer (Breonna?) finally transfers the call to her supervisor. The supervisor does tell "Breonna" once you can hear her "*if* they give you the permission." Presumably, may have been in response to "Can I hang up on them?"
You would think they would figure it out after that amount of time, but apparently not. You have to give them marks for tenacity, though.
Give a listen. If you don't listen to all of it, I don't blame you.